Stephen Rosenberg
Chairman of the Board
Stephen Rosenberg, 67, founded Greystone (together with its affiliated companies, the "Greystone Companies") in 1988 as an independent investment banking firm and has developed the Greystone Companies into a diversified company with locations in 25 states and 1,600 employees that owns or manages over $60 billion in assets. Mr. Rosenberg currently serves as Chief Executive Officer of the Greystone Companies, responsible for executive oversight, coordination and management of matters of the Greystone Companies, as well as the identification and execution of real estate and healthcare-related merchant banking and development opportunities. Mr. Rosenberg received his Bachelor of Business Administration degree from Touro College in New York and a Masters of Business Administration degree from the Wharton School of the University of Pennsylvania, as well as a Doctor of Dental Medicine degree from the University of Pennsylvania School of Dental Medicine. Mr. Rosenberg currently serves on the Board of Trustees of the Touro College and University System.
Jeffrey M. Baevsky
Manager
Jeffrey M. Baevsky, 62, is the Executive Managing Director of Corporate Finance and Capital Markets at Greystone where he has been employed since 2014. Mr. Baevsky is responsible for Greystone's banking relationships, credit lines, financing development projects, and new product development, as well as overseeing all of Greystone's capital markets activities. Mr. Baevsky led the closing of Greystone's inaugural debt fund, as well as five CLO offerings, two of which have been landmark transactions comprised solely of healthcare assets. Prior to joining Greystone, Mr. Baevsky served as Head of Capital Markets at Gramercy Capital Corp. handling project debt and secondary loan trading activities. Over his career, he has advised on mortgage-based credit facilities, mezzanine finance, off-balance sheet acquisition and asset development programs, and both public and private debt and equity capital placements as a Managing Director at Deutsche Bank and Wachovia. Mr. Baevsky received an M.B.A. in finance and real estate from the MIT Sloan School of Management and a Bachelor of Science and Engineering degree from the University of Pennsylvania.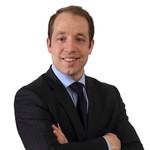 Drew C. Fletcher, 44, is the President of Greystone Capital Advisors LLC and Greystone Construction Capital LLC where he has been employed since 2013. Mr. Fletcher brings over 24 years of commercial real estate experience arranging creative debt and equity solutions for institutional and private commercial property owners and developers, and providing strategic advisory services for institutions, investors and borrowers. He has directly originated and executed on more than $15 billion of financing transactions. From 1999 to 2012 he was employed by Edison Properties LLC, one of the largest private real estate owners in New York City, with a $5 billion diversified portfolio of self-storage, office, multifamily and substantial land holdings throughout the New York Metropolitan region, where he ultimately served as Chief Financial Officer. Mr. Fletcher received his Bachelor of Arts degree in Economics and Communications from Wake Forest University; his Master of Business Administration in Finance from New York University; and his Master of Accountancy in Taxation from Rutgers University.
W. Kimball Griffith
Manager
Kimball Griffith, 74, is of counsel to Norris George & Ostrow PLLC since October 2017, a law firm that specializes in providing finance solutions to affordable housing and community development. From February 2015 to September 2017, was an affordable housing consultant. From 2003 to February 2015, he served as director (2003-2007) and vice president (2007-2015) of the Federal Home Loan Mortgage Corporation (Freddie Mac) in its Multifamily Division in charge of mortgage and investment products for affordable properties with federal, state or local financial support. During the period that he was vice president, Freddie Mac affordable housing investments annually approximated $3 to 4 billion, working with 10 to 15 affordable mortgage lenders and investors and supervising 8 production staff as well as working with 15 underwriting staff. From 1974 to 2003, he practiced law, including with Kutak Rock LLP and its predecessor firms, from 1976 until 1999, where he served in numerous management roles, and with Ballard Spahr LLP from 1999 to 2003. Mr. Griffith currently serves on the Board of Directors of Housing Up (formerly Transitional Housing Corporation). He previously served on the Board of Directors of Enterprise Community Investors, Inc. and Enterprise Community Development Inc. (formerly Community Preservation Development Corporation). Mr. Griffith is a graduate of Davidson College and the University of North Carolina Law School.
Steven C. Lilly, 53, currently serves as the Chief Financial Officer of FS/KKR Capital Corp. (NYSE, "FSK"). Previously, he also served as the Chief Financial Officer of FS/KKR Capital Corp. II, until its merger with FSK in June, 2021. Prior to FSK, Mr. Lilly served as the Chief Financial Officer, Secretary and member of the Board of Directors of Triangle Capital Corporation from 2006 to the sale of Triangle Capital Corporation in August 2018. Prior to its sale, Triangle Capital Corporation was a NYSE-listed specialty finance company that provided customized financing primarily to lower middle market companies located in the United States and is now known as Barings BDC, Inc. Mr. Lilly was also the Chief Compliance Officer of Triangle Capital Corporation from 2007 to August 2018, and a member of its investment committee. Mr. Lilly is a graduate of Davidson College and has completed an executive-sponsored education program at the University of North Carolina's Kenan-Flagler Business School.
Deborah A. Wilson
Manager
Deborah A. Wilson, 67, is currently a Principal at Ramshead Advisors LLC where she uses her broad and deep experience in the industry to assist existing and potential owners of commercial mortgage banking companies. She focuses on mergers and acquisitions, pricing, due diligence, transitional activities and operational efficiencies of commercial mortgage banking. She previously served as Executive Vice President, Chief Financial Officer and Treasurer of Walker & Dunlop, Inc., as Vice President of Counterparty Risk at Fannie Mae, and as a Partner at KPMG LLP.
Robert K. Jacobsen
Manager
Robert K. Jacobsen, 67, has over 40 years of professional experience including serving as a Managing Director at Merrill Lynch, Goldman Sachs, and Fundamental Advisors. In that time, he has accumulated expertise in the underwriting, trading, and sale of municipal bonds with a particular focus on real estate secured transactions, both as a principal and as an agent. He is also experienced in the hedging and financing of municipal bonds in both the securitization and derivatives markets. Mr. Jacobsen graduated with a B.A. and an M.A. from Columbia University and an M.B.A. from the University of Michigan.