| Audit Committee | Position |
| --- | --- |
| Steven C. Lilly, 50, currently serves as the Chief Financial Officer of FS/KKR Capital Corp. (NYSE: FSK) and FS/KKR Capital Corp. III. Previously, he served as the Chief Financial Officer, Secretary and member of the Board of Directors of Triangle Capital Corporation from 2006 to the sale of Triangle Capital Corporation in August 2018. Prior to its sale, Triangle Capital Corporation was a NYSE-listed specialty finance company that provided customized financing primarily to lower middle market companies located in the United States and is now known as Barings BDC, Inc. Mr. Lilly was also the Chief Compliance Officer of Triangle Capital Corporation from 2007 to August 2018, and a member of its investment committee. Mr. Lilly is a graduate of Davidson College and has completed an executive-sponsored education program at the University of North Carolina's Kenan-Flagler Business School. | |
| Kimball Griffith, 74, is of counsel to Norris George & Ostrow PLLC since October 2017, a law firm that specializes in providing finance solutions to affordable housing and community development. From February 2015 to September 2017, was an affordable housing consultant. From 2003 to February 2015, he served as director (2003-2007) and vice president (2007-2015) of the Federal Home Loan Mortgage Corporation (Freddie Mac) in its Multifamily Division in charge of mortgage and investment products for affordable properties with federal, state or local financial support. During the period that he was vice president, Freddie Mac affordable housing investments annually approximated $3 to 4 billion, working with 10 to 15 affordable mortgage lenders and investors and supervising 8 production staff as well as working with 15 underwriting staff. From 1974 to 2003, he practiced law, including with Kutak Rock LLP and its predecessor firms, from 1976 until 1999, where he served in numerous management roles, and with Ballard Spahr LLP from 1999 to 2003. Mr. Griffith currently serves on the Board of Directors of Housing Up (formerly Transitional Housing Corporation). He previously served on the Board of Directors of Enterprise Community Investors, Inc. and Enterprise Community Development Inc. (formerly Community Preservation Development Corporation). Mr. Griffith is a graduate of Davidson College and the University of North Carolina Law School. | |
| Deborah A. Wilson, 67, is currently a Principal at Ramshead Advisors LLC where she uses her broad and deep experience in the industry to assist existing and potential owners of commercial mortgage banking companies. She focuses on mergers and acquisitions, pricing, due diligence, transitional activities and operational efficiencies of commercial mortgage banking. She previously served as Executive Vice President, Chief Financial Officer and Treasurer of Walker & Dunlop, Inc., as Vice President of Counterparty Risk at Fannie Mae, and as a Partner at KPMG LLP. | |
| Audit Committee Charter | Download |
Steven C. Lilly
Steven C. Lilly, 50, currently serves as the Chief Financial Officer of FS/KKR Capital Corp. (NYSE: FSK) and FS/KKR Capital Corp. III. Previously, he served as the Chief Financial Officer, Secretary and member of the Board of Directors of Triangle Capital Corporation from 2006 to the sale of Triangle Capital Corporation in August 2018. Prior to its sale, Triangle Capital Corporation was a NYSE-listed specialty finance company that provided customized financing primarily to lower middle market companies located in the United States and is now known as Barings BDC, Inc. Mr. Lilly was also the Chief Compliance Officer of Triangle Capital Corporation from 2007 to August 2018, and a member of its investment committee. Mr. Lilly is a graduate of Davidson College and has completed an executive-sponsored education program at the University of North Carolina's Kenan-Flagler Business School.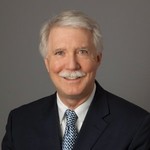 W. Kimball Griffith
Kimball Griffith, 74, is of counsel to Norris George & Ostrow PLLC since October 2017, a law firm that specializes in providing finance solutions to affordable housing and community development. From February 2015 to September 2017, was an affordable housing consultant. From 2003 to February 2015, he served as director (2003-2007) and vice president (2007-2015) of the Federal Home Loan Mortgage Corporation (Freddie Mac) in its Multifamily Division in charge of mortgage and investment products for affordable properties with federal, state or local financial support. During the period that he was vice president, Freddie Mac affordable housing investments annually approximated $3 to 4 billion, working with 10 to 15 affordable mortgage lenders and investors and supervising 8 production staff as well as working with 15 underwriting staff. From 1974 to 2003, he practiced law, including with Kutak Rock LLP and its predecessor firms, from 1976 until 1999, where he served in numerous management roles, and with Ballard Spahr LLP from 1999 to 2003. Mr. Griffith currently serves on the Board of Directors of Housing Up (formerly Transitional Housing Corporation). He previously served on the Board of Directors of Enterprise Community Investors, Inc. and Enterprise Community Development Inc. (formerly Community Preservation Development Corporation). Mr. Griffith is a graduate of Davidson College and the University of North Carolina Law School.
Deborah A. Wilson
Deborah A. Wilson, 67, is currently a Principal at Ramshead Advisors LLC where she uses her broad and deep experience in the industry to assist existing and potential owners of commercial mortgage banking companies. She focuses on mergers and acquisitions, pricing, due diligence, transitional activities and operational efficiencies of commercial mortgage banking. She previously served as Executive Vice President, Chief Financial Officer and Treasurer of Walker & Dunlop, Inc., as Vice President of Counterparty Risk at Fannie Mae, and as a Partner at KPMG LLP.